Kishu Gourmet GOSANKE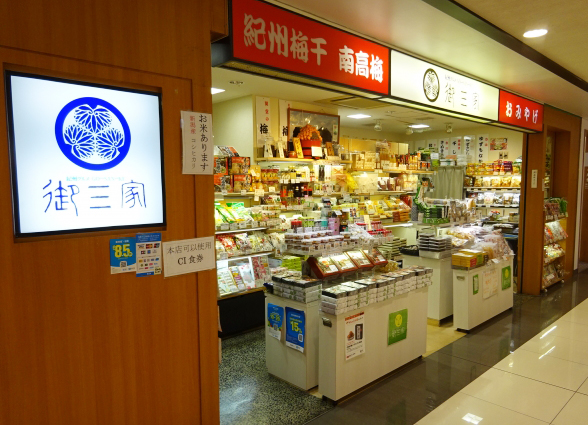 A gourmet shop representing Kishu, with its beautiful ocean and mountains
Our shop has a huge lineup of pickled plums using Kishu Nankou plums, Yuasa soy sauce, Kanayamaji miso, etc. Among these, we recommend our flavored plums containing honey with 8% salt. Please visit us.

Kishu Gourmet GOSANKE
By presenting the KANSAI ONE PASS card
5% discount
Some items are excluded.
Expiration date

Until March 31, 2021