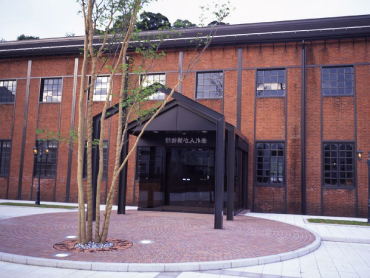 A red brick building with exotic atmosphere that was used as warehouses or munitions storehouses. Navy Curry is also famous.
Building No. 1 (Maizuru World Brick Museum) The world's first museum centered on the theme of "bricks." The museum exhibits include bricks from countries all over the world, information on their histories, and other fascinating materials.
Building No. 2 (Maizuru City Commemoration Hall) Introduces the history of Maizuru from the Meiji era to the present day. There is also a café.
Building No. 3 (Maizuru Wisdom Warehouse) Sale of locally produced goods, among other features.
Building No. 4 (Red Brick Studio) The wooden doorways, staircases, glass windows and other features still have their original form. Today, the structure is a center for creative activity by city residents. Facilities include creativity workspace and studios.
Building No. 5 (Red Brick Event Hall) Inside, this building has been turned into a multi-purpose hall that can be arranged for all kinds of purposes. It is now used for concerts, bazaars and other events.