Koka Ninja House (Koka-ryu Ninjutsu Yashiki)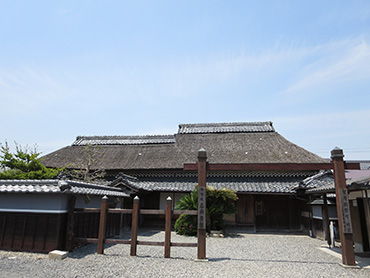 (C)Biwako Visitors Bureau All Rights Reserved.
This ninjutsu yashiki ("house of ninja techniques") was built during the Edo period (1603 - 1868), and is the last true house of ninja remaining in Japan. Gear and weapons actually used by Koka ninja are on display, allowing you to experience the intellect and crafty skills of ninja of the period. Guided tours of the house are also available.

Koka Ninja House (Koka-ryu Ninjutsu Yashiki)
By presenting the KANSAI ONE PASS card
Entrance Fee
Adult (13 years old and over)
¥700→¥650
Child (4 years old and over)
¥400→¥350
Expiration date

Until March 31, 2023
Information
Address
2331 Ryuboshi, Konan-cho, Koka City, Shiga
Access
(by car) 3 min. drive from the Konan IC
(by train)20 min. walk or 5 min. drive by taxi from the JR Konan station
Hours
9:00 - 17:00 (Last admission 16:30)
Regular holiday
December 27 - January 1, open every day during the rest of the year
Fee
Entrance Fee
Adult (13 years old and over)
¥700
Child (4 years old and over)
¥400円
URL1
http://www.kouka-ninjya.com/