Tourist attractions
Hot Springs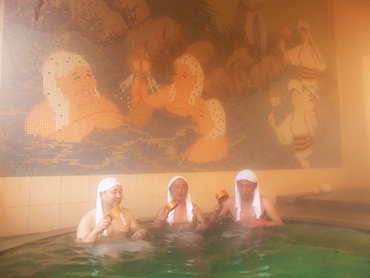 (C)yukamuri tottori pref.
The oldest hot spring district in San'in with 1,200 years of history.
Boasting 1,200 years of history, this hot spring is known for some of the oldest waters in the San'in area. To maximize the effect of the hot spring, immerse yourself for several hours while dousing yourself with the ladle and singing the 'counting song' (a unique tradition passed down from the Edo period). Running alongside the Gamou River, the rows of sturdy wooden houses in the ryokan district bring back a sense of the halcyon days.