JR Nara St. Rental Car Temples Shrines Galaxy Ancient Burial Mound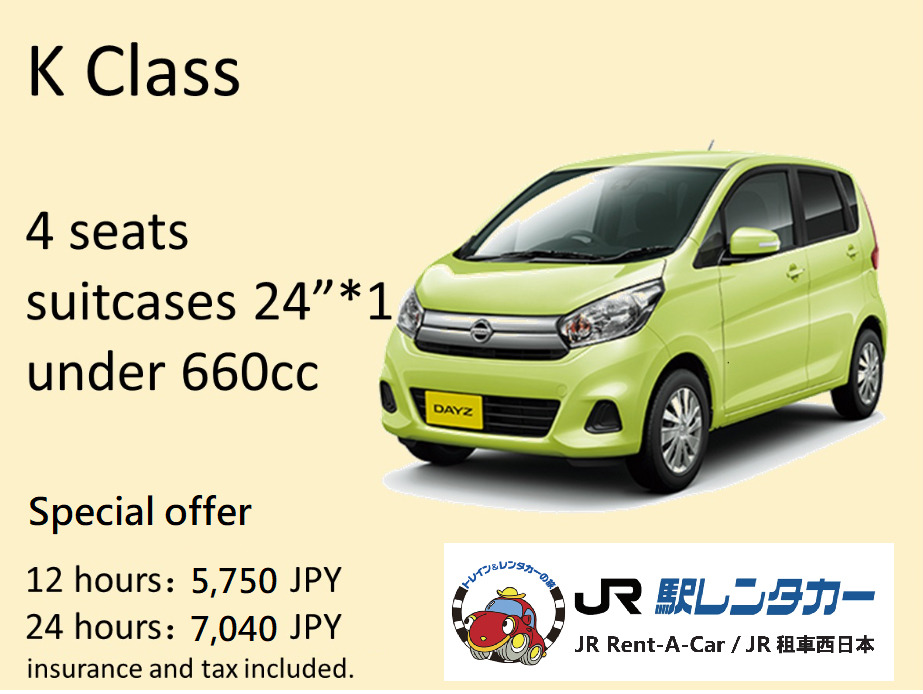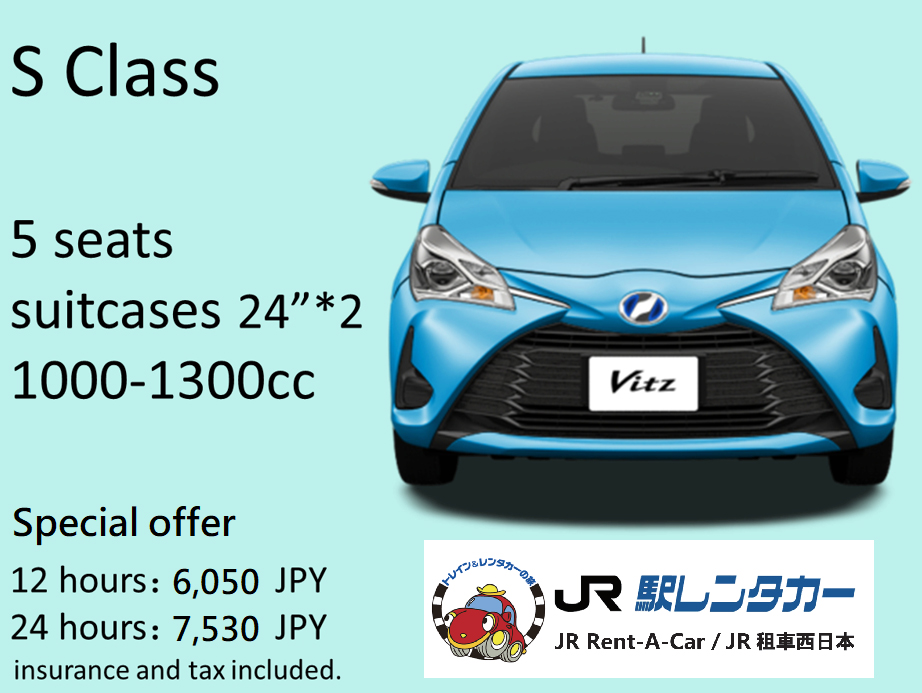 Drive and touch charms of ancient capital, Nara.
Nara, an ancient capital of Japan, shrines, temples, Japanese gardens, ancient burial mounds, mountains, cherry blossom, red leaves, galaxy and ancient cites.
Nara is the Yamato, the origin of modern Japan!

Now for every customer purchased Kansai One Pass we provide 10% off discount at JR Rent-A-Car(West) Nara shop! Nara belongs to Kansai Area.
*Please remember to bring valid driving license in Japan to pick up, thank you!
For more details of driving license, please copy this shortened URL: https://goo.gl/SKuE2s

【Please note】
※ Please be sure to bring a valid driving license in Japan to the car rental.For more information of driving license, please connect ours website: https://www.ekiren.co.jp/phpapp/en/guide/license.phtml

[Reservations]
※ No discount period: 4 / 27-5 / 6, 8 / 10-8 / 19, 12 / 28-1 / 6
● Please go to our website from below and add the promo code [KOPDCT] to get 10% off.
※ Offers are limited to shops in Kansai, Hokuriku and Chugoku.
● Or you can get special offer with Kansai One Pass to rent a car in our shops.
※ We recommended to make a reservation before you go to rental shops. Sometimes we cannot proived the car when the booking is full on the day.
● Please make a reservation 3hours before pick up the car,and before 6 pm from website below.
※ Or you can book a car from our call center.(Japanese only.)
● Please be sure to bring your driving license valid in Japan.

JR Nara St. Rental Car Temples Shrines Galaxy Ancient Burial Mound
By presenting the KANSAI ONE PASS card
Expiration date

Until March 31, 2023
Information
| | |
| --- | --- |
| Address | Sanjyohonmachi 1-1, Nara, Nara |
| Access | Go downstairs from left from East Entrance, then go forward for about 30 meters |
| Hours | 08:00-20:00 |
| Regular holiday | Non |
| Fee | (12H)K:5,170PY/S:5,500JPY |
| URL1 | https://www.ekiren.co.jp/phpapp/en/ |