Kasuga Taisha Shrine【world heritage site】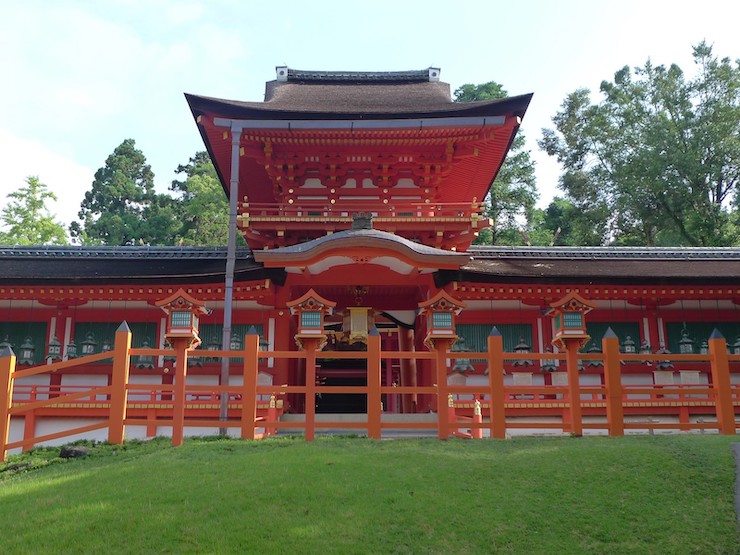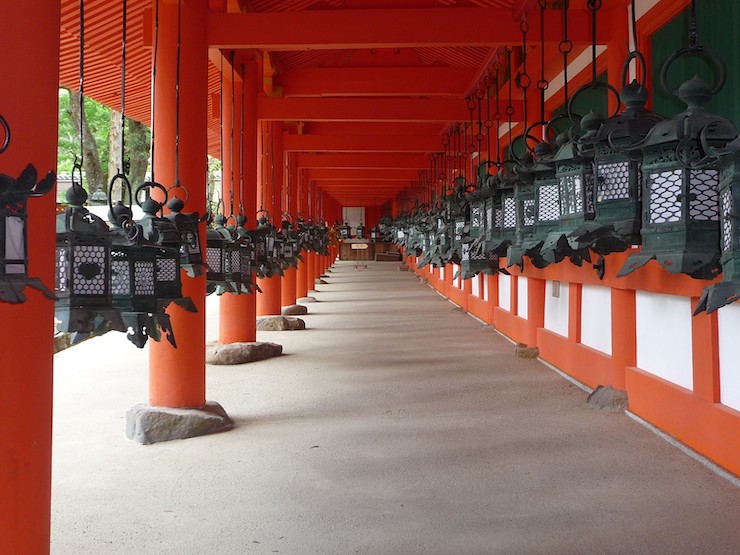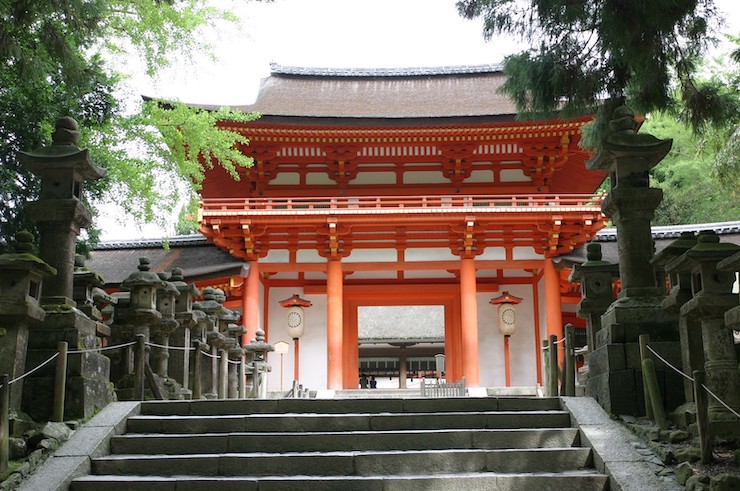 A shrine established to pray for the protection of the ancient Nara capital and for the prosperity of the nation during Nara Period
The approach to Nara's most famous and impressive Shinto shrine takes you along an atmospheric forest path, lined with hundreds of stone lanterns. Everywhere you will come across the sacred deer that serve the Shinto deities of the Kasugataisha Shrine.

Entering the main shrine area, you are immediately stuck by the vermillion columns of the shrine buildings, with contrasting white walls and roofs made of cedar bark. One the right side, there is a long cloisters hung with bronze lanterns, many dedicated by famous historical figures. If you pay the entrance fee, you can enter the main shrine building, and see the lanterns up close.

Don't miss the Fujinami-no-ya hall directly behind the main shrine in the North cloister, which is lit by hundreds of flickering lanterns. It gives you a feel of how the Shrine looks in February and August during the Mantoro Festival, when around 3,000 lanterns, from the stone toro lining the paths through the forest to the bronze lanterns hung throughout the shrine, are lit up from sunset.

Visitors can join morning prayers (omairi) at 9:00 every day.

The shrine was built in 768 by the Fujiwara clan, which dominated Japanese politics until the 11th century. There are four main deities enshrined, including Takemikazuchi no Mikoto who, according to legend, travelled from Ibaraki in Northern Japan on a white deer to dwell on Mt Mikasa, above the shrine. Since then, the deer have been considered sacred.

The wisteria flower (the family crest of the Fujiwara family) and the deer are the main motifs of the shrine, appearing on carvings throughout the complex. In May, the shrine also draws visitors to see over 200 wisteria trees in full bloom.

Just near the shrine entrance, Kasugataisha Shrine Museum has an excellent collection of some of the most important swords, suits of armour and other items dedicated to the deities since the 8th century.

There are paths leading through the park to Mt Wakakusa, Todaiji Temple and Kohfukuji Temple. Behind Kasugataisha Shrine, the sacred Kasugayama Primeval Forest has remained untouched for over 1,000 years.
Information
Address
160, Kasuganocho, Nara city, Nara Prefecture 630-8212
Access
・10 minute bus ride (Kasugataisha Honden line) from JR, Kintetsu-Nara Station to Kasugataisha Honden bus stop
・8 minute bus ride (city circulation bus) from JR, Kintetsu-Nara Station to Kasuga Taisha Shrine Omotesando, 10 minute walk from bus stop
・25 minute walk from JR, Kintetsu-Nara Station
Fee
Main Sanctuary: ¥500
URL1
http://www.kasugataisha.or.jp/about/index_en.html