SAKAI RISHO NO MORI 【Sakai Plaza of Rikyu and Akiko】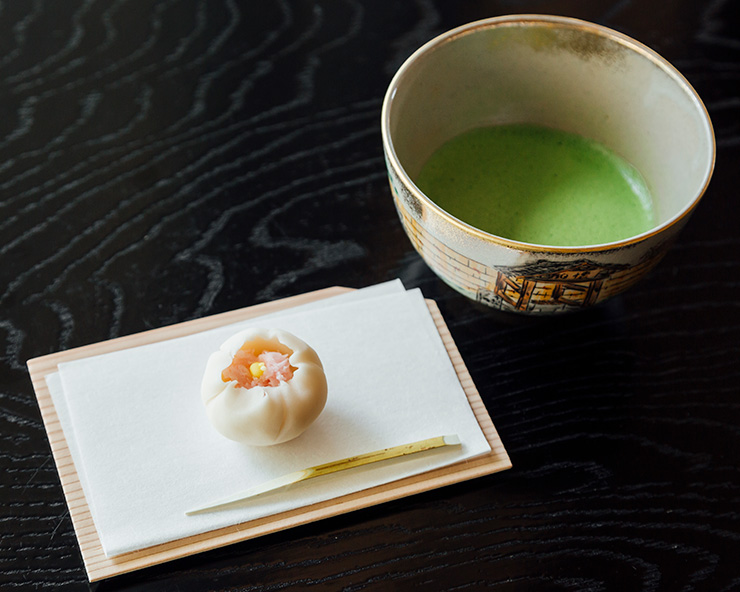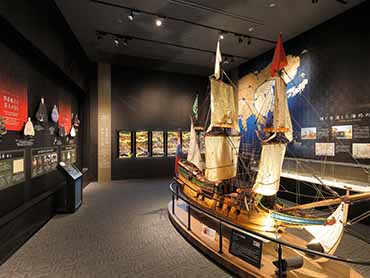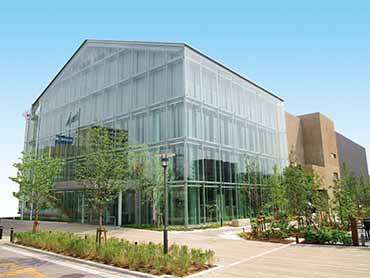 This is the starting point of a sightseeing tour in Sakai, which you can enjoy with the family.
This is a cultural tourist facility that demonstrates attractiveness of history and culture.
You can experience a hands-on tea ceremony, which is one of Japan's world-class cultural assets.
Sakai Plaza of Rikyu and Akiko is a jewel box full of Sakai's attractiveness.
You can enjoy and learn the history and culture of Sakai such as Sen no Rikyu, the most successful figure in chanoyu (Japanese tea ceremony), and Yosano Akiko (a poet) and her literature in the plaza.
You can enjoy Ryu-rei teicha (tea ceremony), where you can sit in a chair and have matcha and Japanese sweets casually, as well as a chanoyu experience at an authentic chashitsu (tea ceremony room), located next to the remains of Sen no Rikyu's residence.
Please visit Sakai Plaza of Rikyu and Akiko by yourself, with your family, friends, or sweet heart.

SAKAI RISHO NO MORI 【Sakai Plaza of Rikyu and Akiko】
By presenting the KANSAI ONE PASS card
20% discount off admission fee:
Adult (college student or older) 300 yen to 240 yen,
High school student 200 yen to 160 yen,
Junior high school student or younger 100 yen to 80 yen.
Expiration date

Until March 31, 2023
Information
Address
2-1-1 Shukuinchonishi, Sakai Ward, Sakai City, Osaka Prefecture 590-0958
Access
- One minute walk from Hankai Tramway Line Shukuin Station.
- One minute walk from Shukuin bus stop, which can be reached from Nankai Koya Line Sakaihigashi Station (6 minutes bus ride) or Nankai Main Line Sakai Station (3 to 5 minutes bus ride).
- Ten minutes walk from Nankai Main Line Sakai Station.
Hours
9:00-18:00 for Sen no Rikyu Chanoyu Museum, Yosano Akiko Museum and Chanoyu Experience Facility and 10:00-17:00 for hands-on tea ceremony
Regular holiday
Closed on the 3rd Tuesday of each month (or the following day when it falls on national holiday) and the year-end and New Year holidays for Sen no Rikyu Chanoyu Museum, Yosano Akiko Museum and Chanoyu Experience Facility. (Closed on the year-end and New Year holidays for Tourist Information Space.) Please note that parking lot is open 7 days a week.
Fee
["Sen no Rikyu Chanoyu Museum", "Yosano Akiko Museum" and "Looking around Sakai Taian (tea ceremony room)"] Adults including college students: 300 yen (240 yen), High school students: 200 yen (160 yen), Middle and elementary school students 100 yen (80 yen), Children free. Please note that fees in the parentheses are applied for groups of 10 people or more.

[Ryu-rei teicha (hands-on tea ceremony)] No reservation required.
Adults including college students: 500 yen (400 yen), High school students: 400 yen (320 yen), Middle and elementary school students 300 yen (240 yen). Please note that fees in the parentheses are applied for groups of 10 people or more.


[Chanoyu Experience at an authentic tea room]
Please note that one month advance reservation by hour from a group of 10 people or more is required. Adults including college students: 500 yen, High school students: 400 yen, Middle and elementary school students: 300 yen. (200 yen for groups of school organizations)

[Sakai Taian (tea ceremony room) special program including exhibit viewing and Ryu-rei teicha (tea ceremony)] Please note that advance reservation by hour is required.
Adults including college students: 1,000 yen (800 yen), High school students: 800 yen (640 yen), Middle and elementary school students 500 yen (400 yen). Please note that fees in the parentheses are applied for groups of 10 people or more.
URL1
http://www.sakai-rishonomori.com/
URL2
http://www.sakai-tcb.or.jp/english/