Kobe Shu-shin-kan Breweries

Tourist attractions
Specialty Products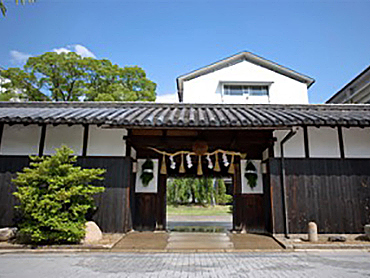 (C)KOBE CONVENTION & VISITORS ASSOCIATION
Kobe Shu-shin-kan Breweries Compound, a brewery of sake "Fukuju", is established in 1751. You can purchase handmade sake from a barrel after sake tasting. There are facilities you can relax and spend artistic time including "Sakabayashi", a fine dining offering handmade tofu and homemade soba noodle, and "Kobe Shu-shin-kan Hall", offering concerts and "Rakugo" or traditional comedy stories. There is a garden where you can have sake in the season while looking at beautiful flowers you can enjoy each season, which would be the perfect place for your special guests from overseas (English-speaking stuff is available).

Kobe Shu-shin-kan Breweries
By presenting the KANSAI ONE PASS card
You can sample most brands for free with the presentation of an KANSAI ONE PASS.
Expiration date

Until March 31, 2023